Emmanuel Baptist Church is open for onsite morning worship. We will have one worship service beginning at 10:00 am. Due to livestreaming we ask that members try to be in their seats no later than 9:55 am. We have taken precautions to help keep you safe including creating touchless restrooms, providing sanitizer stations, and installing two air filters. Currently, wearing a mask is now optional.
Sunday School at 9am
Sunday Worship Service at 10:00 am
Sunday Virtual Worship Livestream at 10:00am
Wednesday Online Bible Study at 7:00pm
Contact the ministry leader for all other meeting information
ANNOUNCEMENTS
THANKSGIVING BASKETS: & SHARE Orders will be available for pick-up this Saturday, November 19th from 1pm to 3:30pm.
SMALL GROUP will be held next Sunday, November 20th. You are encouraged to become a part of a small group. A list of host families can be found on the bulletin board in the foyer and on the website.
Make plans to attend our THANKSGIVING EVE SERVICE on Wednesday November 23rd, starting at 7:30pm.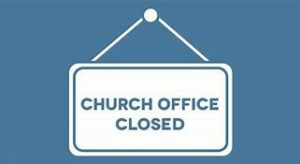 The Church Office will be CLOSED the week of November 21st through 25th, we return Tuesday, November 29th.
"O Night Divine!!!" The CHRISTMAS BANQUET will be held Saturday, December 17, 2022, from 5 pm – 8 pm at the Laurel- Beltsville Senior Activity Center 7120 Contee Road, Laurel, Maryland 20707. The cost for tickets is $38.00 for 12 years and older; $19.00 for 3 to 11 years old, children under 3 years old are free. Tickets are available for purchase after service in the Church office. A member of the Fellowship Ministry will be available in the Church office after service. Payments can also be made through SecureGive, click here to pay online, choose purchase and the Fellowship Ministry events. For further information contact Sis. Sophia Ward at sophialoren1113@yahoo.com. The last day to purchase tickets is Sunday, November 27, 2022.
Hope to see you this Sunday!
If you should need to contact our office, please send us an email at ebc.laurel@verizon.net .