CHURCH-WIDE CLEAN UP: Come out and help clean God's house on Saturday, April 1st beginning at 8am. Remember many hands make light work. Please contact Deacon Linton Clarke by phone or text at 240-461-2877 for additional information.
SAVE THE DATE: Attention Ladies, let's join the Anniversary Ministry in celebrating our esteemed First Lady – Pamela Day

Saturday, April 1, 2023, 12noon to 3pm at The Blackwall Barn and Lodge, 329

Gambrills

Road, Gambrills, MD 21054

. The cost is $35 which is due by March 26th. See Sis. Millie Heyward or Sis. Claudia McMahon after service to pay. Payments can also be made through SecureGive. The theme is A Heart of Compassion

, Mark 6:34.
Join us as we celebrate PASTOR DAY'S 32nd ANNIVERSARY on Sunday April 2nd at the 10am worship service. Dr. Stephen Hardnett, Associate Pastor of Bridgeway Community Church, Owings Mill, Maryland will be the guest preacher.
GOOD FRIDAY SERVICE – Make plans to come out Friday, April 7th at 7:30pm for Good Friday Service. Our very own Pastor, Rev. Byron J. Day will be preaching.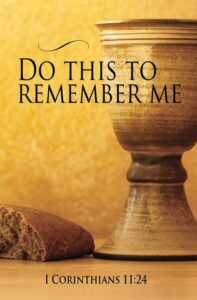 HOLY COMMUNION will be observed on Easter Sunday, April 9th.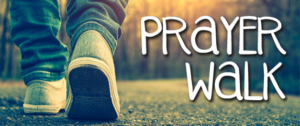 PRAYER WALK – Come out and join us for our Church-wide prayer walk on Saturday, May 6th from 10am – 12 noon. See registration form in bulletin to register. Please email Rev. Watkins at newlife26@verizon.net for additional information.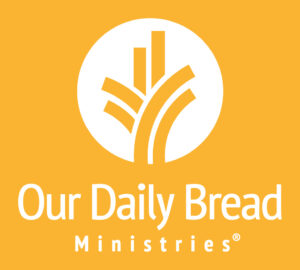 Copies of the next quarter OUR DAILY BREAD (large & regular print) is available in the foyer wall rack. Pick-up your copy today.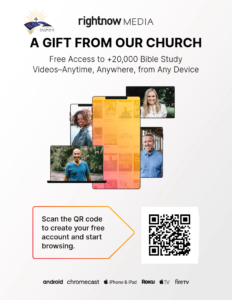 ATTENTION: You can still sign-up for RightNow Media. Click the picture above to sign-up.