Events

The Fellowship Ministry will be having a GRUB & GAME night on Friday, March 17th from 6 to 8pm.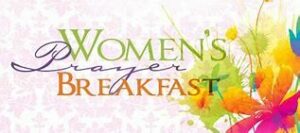 The Women's Prayer Breakfast has been rescheduled for Saturday, March 25, 2023, at 9am. Please sign-up on the sheet on bulletin board in the foyer. Please contact Sis. Irie Clarke at 240-461-3421 with any questions.
SAVE THE DATE: Attention Ladies, let's join the Anniversary Ministry in celebrating our esteemed First Lady – Pamela Day. Click the link above for details.
Join us as we celebrate PASTOR DAY'S 32nd ANNIVERSARY on Sunday April 2nd at the 10am worship service. Rev. Stephen Hardnett, Associate Pastor of Bridgeway Community Church, Owings Mill, MD will be our guest preacher.