PASTOR DAY, WHAT'S HAPPENNING AT EBC  
Didn't See That One Coming
I never thought we would be unable to have worship service with singing, greeting, laughing, encouraging and a word from the Lord.  I certainly did not think the corona virus would last this long and limit how we do ministry.  Nevertheless, it is as someone has said the new normal.
The new normal for churches is virtual ministry in most cases.  A few have been able to reopen but most churches have not due to the limitations of social distancing given the ratio of membership to worship space.  Given the current pandemic conditions it would appear that virtual preaching, teaching, and fellowship will continue for the foreseeable future.
Although disappointing the ministry limitations have been a blessing for me.  This new normal has allowed me to focus on the nature of ministry going forward.  The reach of EBC has expanded to those who otherwise would not be able to attend our services.  There is a global outreach now for Emmanuel Baptist without having to travel.  For example, I can do ministry training with pastors in Zambia and those pastors who are able can see our worship, preaching and teaching.
This as Paul stated has turn out for good of the gospel because some who have not heard the good news will hear it.
I wanted to share some of things that we have been working on while you are away.
Most importantly we are preparing for your safe return. We are making the restroom entirely touchless.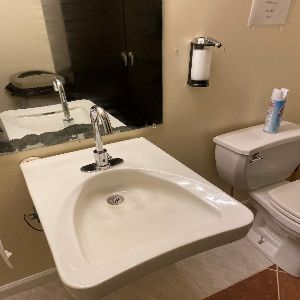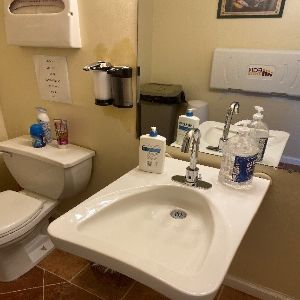 We have replaced the floors in the foyer and restrooms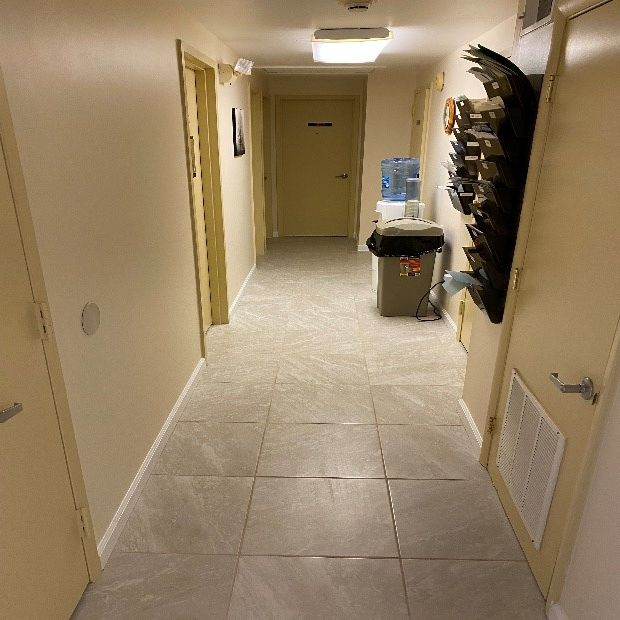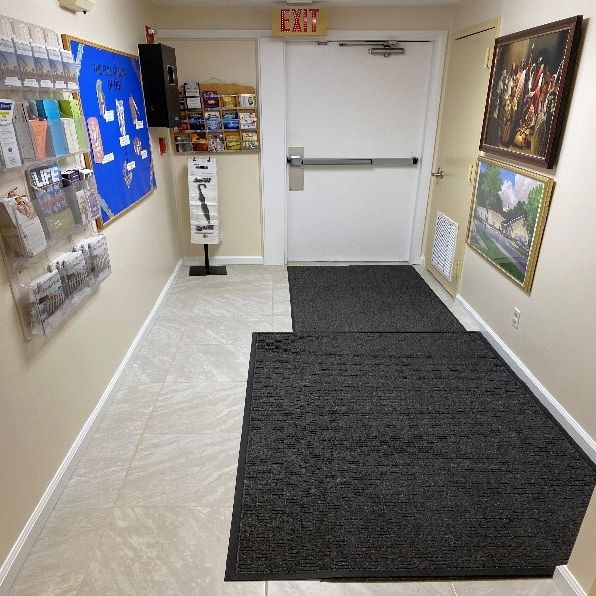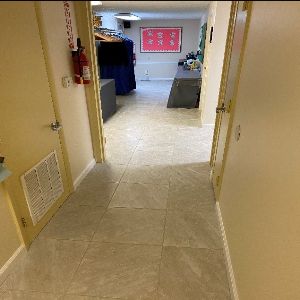 We are developing cleaning procedures and social distancing guidelines and attendance requirements
(e.g. temperature checks and mask) for when we can reopen.  We have purchased equipment and approved cleaning materials.
We are also taking this time to replace our alarm systems (fire and security), indoor lighting, and purchased some needed office and visual equipment. (why you get that great picture on Sunday)
Finally, please keep in mind that our calendar is day to day.  The fall picnic and revival are on hold and we will monitor these as the time approaches.
Be safe, be vigilant in the Spirit, and be steadfast immovable always abounding in the work of the Lord for your labor is not in vain.
Blessings
Come worship with us every Sunday beginning at 10am for our live worship services. Don't forget to subscribe to our channel so you won't miss it.
Please join us for bible study every Wednesday at 7pm.
To join online go to https://join.freeconferencecall.com/532-393-324 .
To join us by phone, dial this Conference number: 515-604-9094 then enter the Attendee Access Code: 532-393-324 when prompted.
Did you miss a sermon? You can view a past sermon by visiting the website at www.emmanuelbaptist-laurel.org/sermons..
Giving online is easy. Visit www.emmanuelbaptist-laurel.org and click on the giving button.
Copyright © 2022 Emmanuel Baptist Church, All rights reserved.
You are receiving this email because you opted to receive our newsletter by email.
Our mailing address is:
Emmanuel Baptist Church
11443 Laurel Bowie Rd
Laurel, Maryland 20708
Want to change how you receive these emails?
You can update your preferences or unsubscribe from this list.